This week @ BBP
Monday 17th November
Office Closed
7.30pm Messy Church meeting in the upstairs lounge.
Tuesday 18th November
10.30am Presbyterian Women's meeting with guest speaker
7.30pm Home Groups at
Dave and Jenna Sheppard, 21 Ellangowan Road, Waiake.
Nigel and Jeanette Price, 10 Amante Crescent, Mirangi Bay.
Wednesday 19th November
8.30am Prayer in the meeting room.
10.15am Rosedale Rest home visit and Communion
7.30pm Home Group at Elizabeth & Dave Mourant 5 Philson Terrace Browns Bay.
Thursday 20th November
11.00am Home Group at Jessie Williams. 9 Orne Street, Torbay. Note new time. All Welcome.
6.00pm Prayer in the meeting room
Friday 21st November
10.00am Mainly Music in the Family Centre.
4.00pm Bible Meditation and Reflection in the meeting Room until 5.00pm.
Saturday 22nd November
Mens breakfast RSVP Dave Sheppard
Sunday 23rd November
9.00am Service of Worship
10.30am Service of Worship and Children's Church
Readings:
Jeremiah 1:4-10; 7:1-11
page 1169 page 1182
Matt 21:12-13
page 1532
Coming up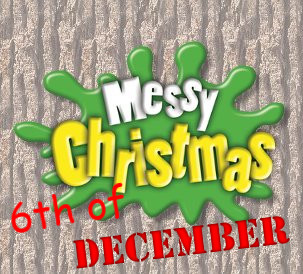 Saturday 29th November
Working Bee
. at the church from 9.00am to 12.00am.
30th November.
Advent begins
During the preparation time for Christmas there will be opportunities to be involved in variospecial services and celebrations.
5 December 6.00pm to 8.00pm
Messy Christmas
5 December 7.00pm Carols on the Green combined service
7 December -
Christmas Parade in Browns Bay
13 December
Women's coffee group meeting
will be at AT Cafe in Browns Bay at 10:30am. For any info contact Val
20 December - 7.30pm -
Carol service at BBP
Regular Notices
Pastoral Care: Please contact the church office with any pastoral concerns.
mainly music Meet in the Family Centre at 10.00am.
ICONZ The ICONZ Adventure Unit for boys aged 8-12 in recess. Enquiries contact Robin Palmer phone 478 2441
Prayer Needs:­
bbpprayer-subscribe@yahoogroups.com
Our Mission: building loving communities that help people find and follow Jesus
Test for copyright information