This week @ BBP
Monday 27 June
Office closed.
Tuesday 28 June
10.30am Presbyterian Women Browns Bay: PWANZ Special Project meeting with Bill Davey, elder of our church.
7.00pm Tuesday group at BBP
In recess untill 28 June
. Contact Sean Cloete Ph. 027-555-1207.
7.30pm Home group at Dave & Jeanna Sheppard's home, 21 Ellangowan Rd, Waiake. Ph 473-6249.
Wednesday 29 June
8.30am Prayer in meeting room 1.
7.30pm Val and Miles English's home group. 8 Ponui Place Mairangi Bay Ph.478-4042.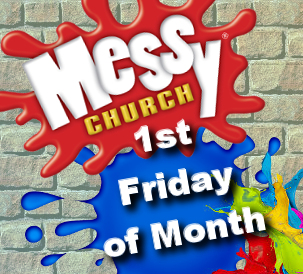 Thursday 30 June
10.00am Jessie William's home group at 9 Orne Street, Torbay. Ph. 473-9547.
6.00pm Thursday prayer in meeting room 1.
Friday 1 July
10.00am Mainly Music in the Family center
4.00pm - 5.00pm Bible meditation. All welcome.
6.00pm - 8.00pm
Messy Church
in the Family Centre
Sunday 26 June
10.00am Morning Worship and tea/coffee & fellowship afterwards in the Family Centre.
Readings
19th June
1 Kings 19:1-15a page 559
Luke 8:26-39 page 1606

26th June
Luke 9:51-62 page 1611


3 July
Luke 10: 1-11; 16-20
page 1611


Coming Up
Monday 4 July 12.30pm Friendship lunch in the foyer.

Tuesday 5 July 10.30am Pastoral Concerns Committee Meeting.


Update November 2015 Click here for the planned events. Browns Bay Presbyterian Church is having its Golden Jubilee In July 2015 a celebration services and events are planned for this Golden Jubilee. Watch this space!
Regular Notices
Christ Kid's and Christ Tot's (Sunday Children's Programme): runs during the 10.30am service.
Pastoral Care: Please contact the church office with any pastoral concerns.
mainly music Meet in the Family Centre at 10.00am.
ICONZ The ICONZ Adventure Unit for boys aged 8-12 in recess. Enquiries contact Robin Palmer phone 478 2441
Prayer Needs:­
bbpprayer-subscribe@yahoogroups.com
Our Mission: building loving communities that help people find and follow Jesus