This week @ BBP
Monday 2st March
Office Closed.
12.30pm Friendship Lunch in Foyer all welcome
Tuesday 3rd March
9.30am Presbyterian Women Committee Meeting
11.00am Pastoral Concerns Meeting
7.30pm Home group Upstairs Lounge. Contact Sean Cloete
7.30pm Home group at Dave & Jenna Sheppard, 21 Ellangowan
7.30pm Day of Prayer practice in Church
Wednesday 4th March
8.30am Prayer in the meeting room
7.30pm Val and Myles English Home Group at 8 Ponui Place, Mairangi Bay.
Thursday 5th March
6.00pm Thursday Prayer in the meeting room
Home Group at Jessie Williams, 9 Orne Street, Torbay. (Time tbc.)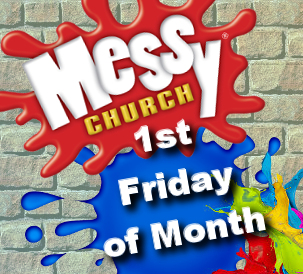 Friday 6th March
10.00am Mainly Music in the Family Centre
4.00pm Bible Meditation in meeting room
6.00pm Messy Church in Family Centre
7.30pm World Day of Prayer Service in the church here at BBP
Sunday 8st March
10.00am Service of Worship, Children's Church, combined service.
Readings
Matthew 22:1-14
page 1534
Coming Up
10th MArch (Tuesday) 10.15am Tuesday Hymn Service. Readings Mark 11:15-19 page 1573
14th March (Saturday) 10.30am Women's Coffee Group at At Cafe Contact Val 478 4042
2 April (Thursday) 7.30pm Tenebrae Service
3 April Combined Good Friday Service at 10.00 am Browns Bay Rec Centre followed by tea, coffee and hot cross buns at BBP.
Helpers needed.
Please RSVP to Lynn at the office.
Browns Bay Presbyterian Church Golden Jubilee In July 2015 a celebration service commencing the Golden Jubilee.
Watch this space!
Regular Notices
Pastoral Care: Please contact the church office with any pastoral concerns.
mainly music Meet in the Family Centre at 10.00am.
ICONZ The ICONZ Adventure Unit for boys aged 8-12 in recess. Enquiries contact Robin Palmer phone 478 2441
Prayer Needs:­
bbpprayer-subscribe@yahoogroups.com
Our Mission: building loving communities that help people find and follow Jesus
Test for copyright information