This week @ BBP
Monday 29th September
Office Closed
7.30pm Bowls in the hall.
Tuesday 30th September
7.30pm Home Groups at
Dave and Jenna Sheppard, 21 Ellangowan Road, Waiake. Nigel and Jeanette Price, On Holidays for two weeks.
Wednesday 1st October
8:30am Prayer in the meeting room.
10.30am Rosedale Service
7.30pm Home Group at Elizabeth & Dave Mourant 5 Philson Terrace Browns Bay.
Thursday 2nd September
10.00am Home Group at Jessie Williams, in recess untill further notice.
6.00pm Prayer in the meeting room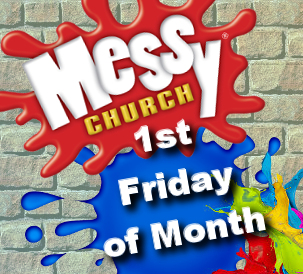 Friday 3rd October
4.00pm Bible Meditation and Reflection in the meeting Room until 5.00pm.
6.00pm to 8.00pm
Messy Church - Bring your own take away supper - have great fun- make things - share life together!!
Sunday 5th October
9.00am General Assembly Ministers' Day in Auckland.
9.00am Service of Worship.
10.30am Service of Worship and Children's Church
Readings:
Exodus 20:1-17 page 118
Matthew 5:14-17 page 1501-1502
Romans 13:8-10 page 1765
Coming up
Sunday 16th November
Combined Communion & Healing Service
.
Celebration Service of the Northen Bays Churches
19 October, 7.00-8.30pm
Salvation Army Albany, 90 Rosedale Rd

Baptist, Salvation Army, Northcross, Anglican, Catholic, Presbyterian, and Methodist.
Regular Notices
Pastoral Care: Please contact the church office with any pastoral concerns.
mainly music Meet in the Family Centre at 10.00am.
ICONZ The ICONZ Adventure Unit for boys aged 8-12 in recess. Enquiries contact Robin Palmer phone 478 2441
Prayer Needs:­
bbpprayer-subscribe@yahoogroups.com
Our Mission: building loving communities that help people find and follow Jesus
Test for copyright information